Waxing Moon Designs are fun to stitch with their unique whimsical flair!

Frugal Sampling $11.95
<

What Happens at Grandma's
Leaflet $9.95

Christmas Short Stack
Leaflet $8.95

Quick 'n Frosty
Chart $11.50
Winter Stack
Leaflet $9.95

Christmas Is $9.95


Snow Day Bell Pulls
Chart $13.50Button for Snow Day Bell Pull
Button $5.95

Christmas Snow $9.95

I've Been Bad $11.50


Welcome to the Nuthouse $11.50


Hocus Pocus $12.95


I'm Right $7.95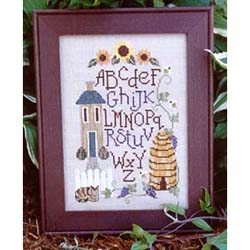 Summer sampler $9.95
If you get a moment check out their website and see what else they have to offer. If the chart is not listed please note that we will be more than happy to bring it in for you.