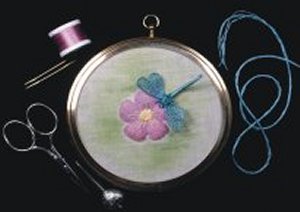 Dragonfly at Rest $36.95 (beginner kit)
A simple design of a Stumpwork dragonfly made seperately and then stitched into place.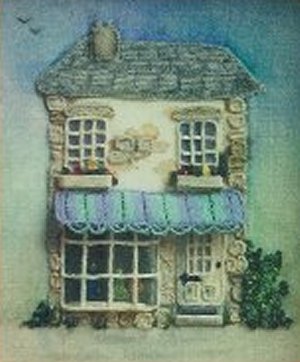 The Apoethecary's Shop $42.50
Stumpwork techniques applied with all pieces made seperately then stitched onto a background. Other materials are used and are included in the kit.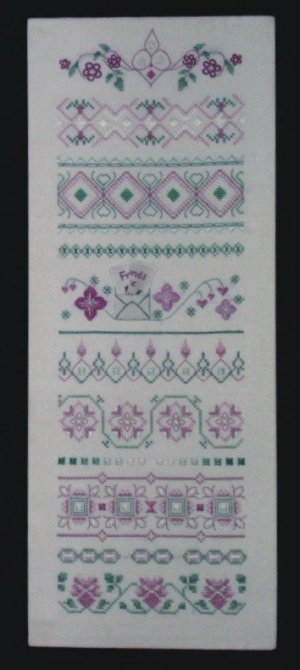 Friendship Sampler $29.95
With the chart you receive an envelope that contains a note worked over one thread saying "Friends are Forever".